Our products will change the way you view the world
Image Matters products and services take full advantage of the latest advances in Web, geospatial, Semantic-AI, analytics, and Cloud technologies. Our products add unprecedented "intelligence" to service-oriented solutions for clients in commercial, defense, intelligence, homeland security, environmental, natural resource management, and other markets. Image Matters is best known for innovative serviced-based solutions that address critical capability gaps and quickly deliver extraordinary value.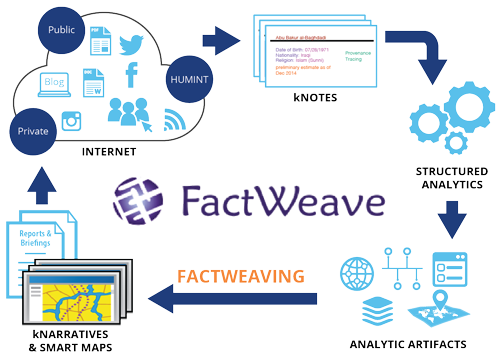 Image Matters specializes in building "intelligent" knowledge-based service solutions for next-generation fusion, analytics, and situation awareness. Our flagship product, FactWeave®, provides a full range of tools and services for full life cycle intelligence processing, analysis, and production. FactWeave features innovations in data-to-knowledge integration and triage; knowledge encoding, enrichment, disambiguation, and management; customizable analytic models that enable intelligent filtering, fusion, analytics, and reasoning; and knowledge visualization, collaboration, and publishing.
Charting the path to actionable object and activity intelligence
FactWeave addresses critical capability gaps in data fusion, analytics, and situation awareness technology, namely: robust, unified semantic models for objects and activities; methods for machine-encoding and exploiting structured knowledge; rigorous tracking of provenance, pedigree, and quality; and multi-modal analytics and machine reasoning techniques.
eXperienceReality® (XR) provides users on the go with compelling, immersive, location-based, mixed reality experiences. Experts use XR's Curation Tools to create mixed reality content for one or more sites. Users can then experience this content while visiting these sites using XR's mobile app on their phones or tablets.

Creating immersive mixed reality experiences for users on the go
"Since the golden age of cartography, we have largely only gone from analog maps to digital variants. This lacks a certain amount of appeal because it limits our focus and understanding to human interpretation in the visual map domain. From our perspective, the world will be much better off when we are able to exploit rich mixed reality models of the earth to yield instantaneous situation awareness and understanding for all sorts of in situ actors around the globe. This has been our vision for more than a decade. It is a driving force that has shaped our corporate psyche."

The next generation of artificial intelligence (AI) at Image Matters combines formal semantic techniques with Natural Language Processing (NLP), Machine Learning (ML), and Deep Learning (DL). Semantics hold the foundational role of establishing semantic coherence throughout AI processes. This is essential to "intelligent" assistive services and automation. It is also critical to streamlining fusion, analytics, prediction, and awareness workflows.
"We will not fully appreciate the significance of having intelligent software that can reason about space, time, and semantics in a great many domain contexts, until future Semantic-AI frameworks can seamlessly piece it together for people."
Robust data science is critical to achieving high system integrity and cross-enterprise integration and interoperability. Structured knowledge (with formal semantics) constitutes a critical new chapter of data science. It is entwined with next-generation analytics and reasoning logics. It is foundational to Semantic-AI.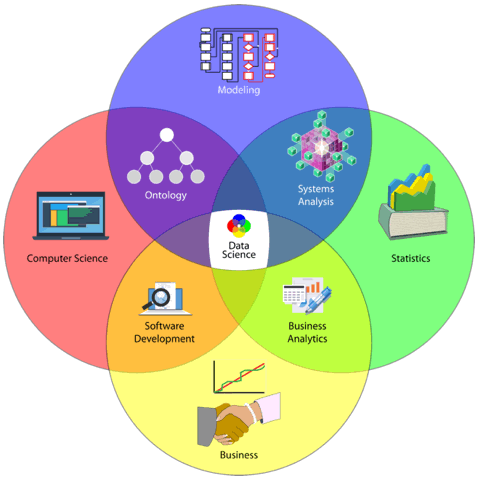 Towards a knowledge-centric future
Innovative big data approaches
For more than a decade, Image Matters has been advancing data science techniques and guiding its clients towards a knowledge-centric future. We specialize in knowledge-enabling the enterprise by adding a semantically-coherent "Knowledge Layer" that machines can reason about to provide real-time situation awareness and actionable information products.
Conventional big data approaches will not work for many problem sets. Such approaches apply tedious, human-intensive, error-prone methods to big data mining, wrangling, analytics, and visualization. Moreover, data-centric approaches are plagued by semantic coherence issues, which is the bane of automation and analytic fidelity.
Knowledge-centric techniques are imperative to next-generation Semantic-AI approaches to fusion, analytics, prediction, and awareness. Image Matters centers on this core idea, taking data science to new levels.
A cross-cutting people-process-tools approach to innovation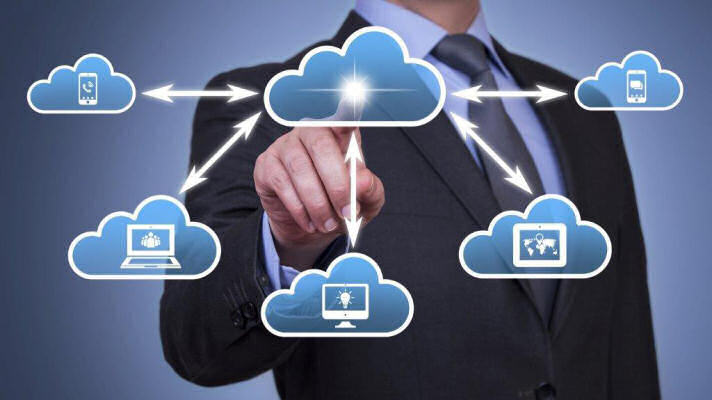 Image Matters has a proven aptitude for "outside the box" problem-solving, and delivering results quickly and often… especially when innovative approaches are required to overcome complex problems and challenges. Image Matters has a track-record of providing cutting-edge, high-performance Cloud-based solutions, employing our lean AgileEE methods across the system development life cycle.
FactWeave ® is a federally registered trademark owned by Image Matters LLC (2013). Any unauthorized use is expressly prohibited.
Experience Reality® or eXperience Reality® is a registered trademark owned by Image Matters LLC (2018). Any unauthorized use is expressly prohibited.
XR™ is an unregistered trademark of Image Matters LLC (2017) and may appear alongside eXperience Reality® in applications and literature, e.g., XR-Tours™.