Few development frameworks possess the means to rapidly produce applications like SLAMM-View, which enables studying the effects of sea-level rise on our precious coastal watersheds, nurseries, and wildlife sanctuaries. Image Matters' userSmarts® open source platform made it possible to build the first SLAMM-View prototype within one week. The means to handle multiple, linked sea-level simulations and conduct real-time comparative analyses-on-demand are two capabilities that most frameworks simply don't provide. userSmarts handles many of the high-performance, heavy-lifting tasks with which enterprises struggle.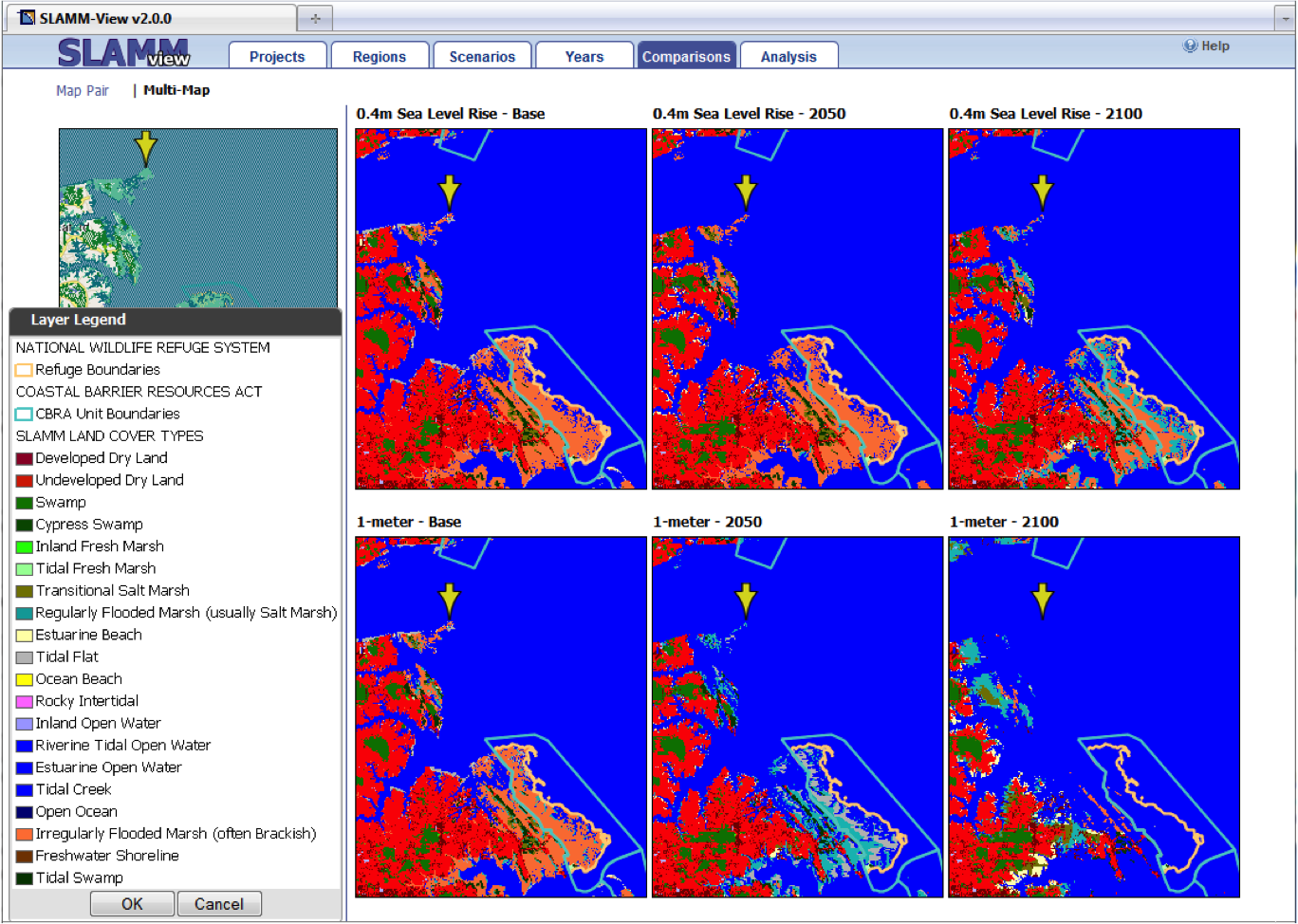 SLAMM-View is a web application that provides advanced tools for improving our understanding of results from research projects that employ the Sea Level Affecting Marshes Model (SLAMM). Version 2.0 of SLAMM-View was designed for a user-friendly, workflow-based approach to assess impacts of sea-level rise (SLR) on wetlands of coastal areas with both visualization and analysis functionality. SLAMM-View provides simultaneous comparison between both current and future conditions out to the year 2100, and among different SLR scenarios (e.g., 0.4 meter vs. 1 meter), using interactive maps and tabular reporting capabilities.
SLAMM-View
Features
SLAMM-View 2.0 was designed to build upon the best innovations of the initial version, and to improve user-friendliness by employing a guided workflow approach, to direct the user through the necessary choices to arrive at the desired visualization and analysis result. In addition to the guided workflow, two other primary features were added:
1. Multi-Map view that provides the simultaneous comparison of SLAMM simulation results through time and between different scenarios.
2. Analysis tools that provide a summary Report that provides absolute and percentagewise changes for each SLAMM cover class through time for each scenario. The Report is both printable and downloadable in spreadsheet (e.g., Excel) compatible format.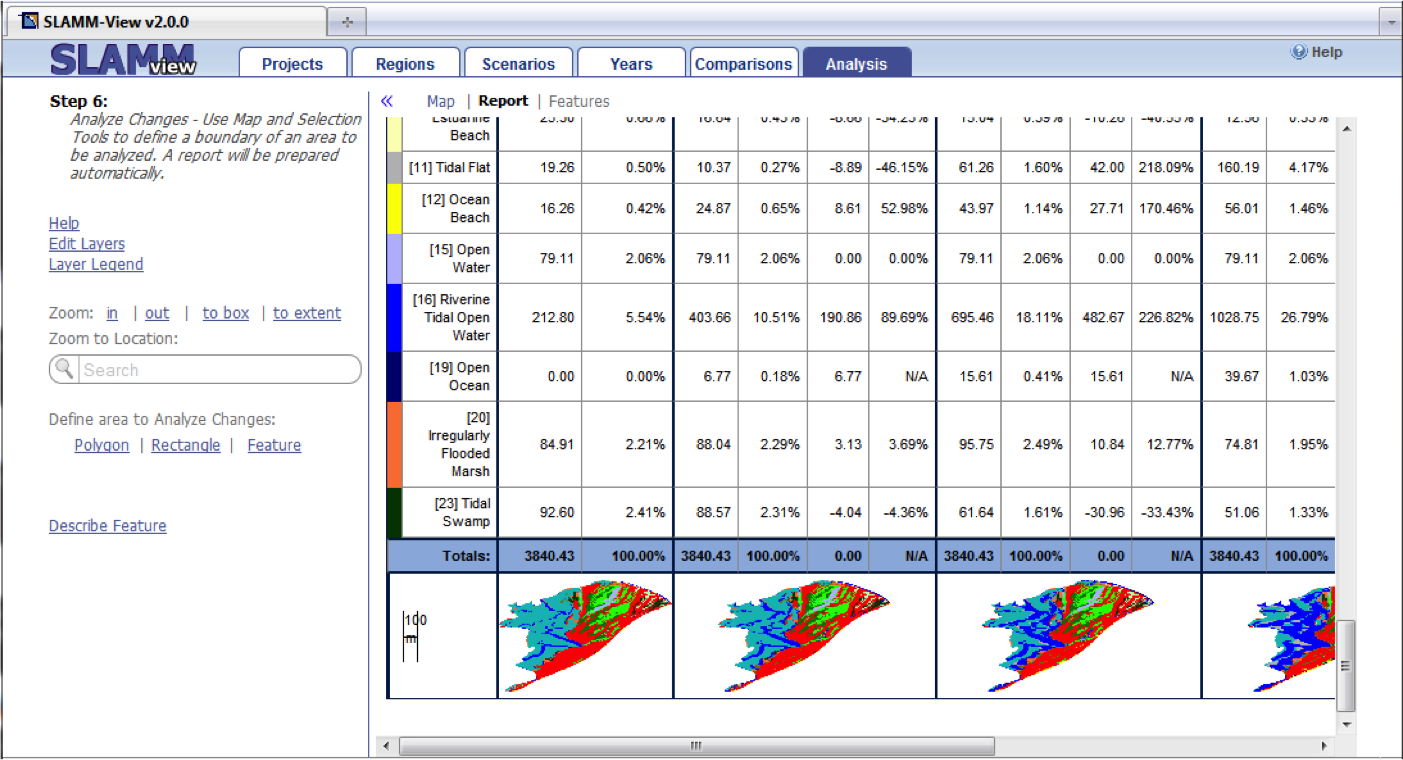 SLAMM-View - SaaS in the Cloud
The SLAMM-View Portal is maintained by the Southeast Regional Office of the U.S. Fish and Wildlife Service (USFWS) to provide ongoing management of and access to a tool of national significance.  The SLAMM application was the first (2009) USFWS application to operate in the "Cloud", and still utilizes Amazon Web Services (AWS) virtual computing environment. SLAMM-View was operational in the cloud environment prior to Office of Management and Budget requirements.
To develop SLAMM-View rapidly – a prototype was developed in 3 days – Image Matters leveraged its userSmarts Software-as-a-Service (SaaS) / Platform-as-a-Service (PaaS) framework. userSmarts is an extensible Web-based platform that adds geo-social intelligence to business environments. It is used for rapid development and deployment of context-sensitive Web applications, with an extensible standards-based framework for efficient integration of distributed Web resources. Applications range from simple services to advanced Web dissemination and analysis systems with geospatial workflows.
How can we help you? [vfb id=2]