>
>
Semantic Web Solutions
Adding semantics to enhance interoperability and user experience
Image Matters is a leader in interoperability solutions. We have long understood the importance of semantics in climbing the "last rung in the interoperability ladder." Semantics are required to ensure that service protocols are unambiguous. Semantics are also required to lift some of the cognitive load off users, assisting them with more "intelligent" services that can reason about candidate choices. Working with DARPA and other leading researchers, Image Matters created the first knowledge-as-a-service platform, knowledgeSmarts®, which performs multi-modal analytics and reasoning on disparate data sources. Our most challenging task throughout our R&D has been to find just the right role for semantic technology in the next generation of SaaS/PaaS platforms.
Featured Project: Image Matters paves new path to social analytics with Defense Advanced Research Projects Agency (DARPA)
Image Matters worked with DARPA on several R&D initiatives that pushed the state-of-the-art in social analytics:
Development of SocialML – The first and only comprehensive ontology for all social media and activities
Social Network Analytics: Developing advanced geo-social network analysis techniques for exploiting social data for uses such as: pattern-of-life analysis, social influence analysis, persona services, pattern detection, etc.
"Big Data" Processing: Developing more efficient algorithms and partitioning techniques for processing large Linked-Data sets utilizing high performance graph processing
Semantic Mediation and Interoperability: Advanced techniques using open standards (OWL, RDF, SKOS, SPARQL) to facilitate integration and interoperability across heterogeneous, disparate data and systems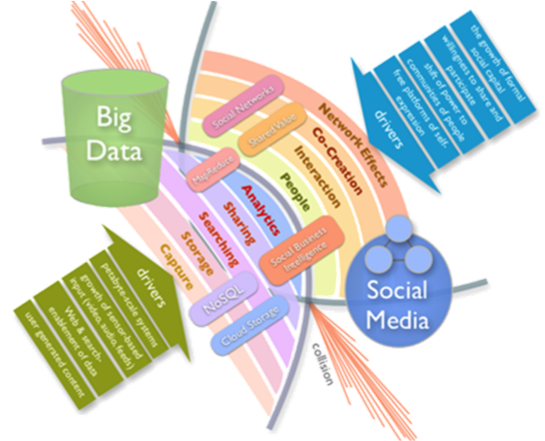 The next generation of geospatial-semantic services will overcome present interoperability challenges and help users make sense of complex information
Image Matters is the leader in geospatial-semantic services. We have been working on the challenge of semantically-enabling geospatial applications and services since our inception. This starts with our founding partners who are experts in this domain, and leads to our latest flagship product, FactWeave®, that assists analysts with complex tasks. Whether leading the attack on establishing new international specifications through OGC, or conducting innovative R&D to seamlessly merge the world of data with the world of machine-encoded knowledge, Image Matters can be found at the cutting edge.
How can we help you? [vfb id=2]