A legacy of service-based platforms and Cloud solutions
Image Matters has been designing and building service platforms since its inception (2001), first building web-based platform-as-a-service (PaaS) and software-as-a-service (SaaS) capabilities. Today, Image Matters continues this leadership by building next generation knowledge-as-a-service platforms for delivering more intelligent services to assist users with what, where, when, why, and how questions.
Image Matters deployed its first operational Cloud solution, SLAMM-View, in 2006. SLAMM-View features change analysis and reporting capabilities for comparing sea-level rise simulation models for key sensitive coastal marshes along the coast of the U.S. Mobile field users can readily assess future impact for in situ locations of interest, while being shielded from the behind-the-scenes complexity. SLAMM-View runs on a desktop or mobile device.
Featured Project: Image Matters builds dashboard for National Geographic Worldwide Services
Image Matters implemented a unique ROI Mashup Dashboard that allows NG staff to collaboratively monitor key revenue-impacting performance metrics across its global portfolio of web assets. Image Matters provided advanced system development, administration, and operations services to National Geographic, including:
Designed and implemented Web applications for Flash-based video streaming and secure monitoring of mission-critical web infrastructure
Administration and troubleshooting of ViewCast flash streaming server and multiple live video streams toAkamai Content Delivery Network
Developed portable Django-based Virtual Machine instance to facilitate collaborative testing by onsite and offsite developers
Implemented advanced puppet-based configuration management infrastructure for migrating changes through various environments: development, testing, and production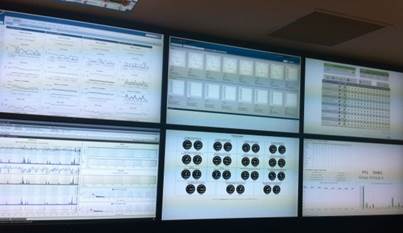 How can we help you? [vfb id=2]