Advanced Geospatial Solutions
Delivering robust geospatial data science and interoperability solutions
World-class experts at modeling the Earth on computers
Image Matters has an international reputation as geospatial data modeling and interoperability experts, with a legacy of delivering pioneering innovations. The science and art of modeling the earth, its features, and complex geo-phenomena on computers always proves to be challenging. As we modernize enterprises, our customers endlessly strive for enhanced accuracy, precision, timeliness, and content description details. They also seek improved geospatial service-on-demand solutions. Image Matters carries its customers forward towards a unified geospatial enterprise, with the power of location being delivered from the Cloud to points of need. 
The National Geospatial Platform: Unifying the federal geospatial enterprise

Provided a one-stop, integrated platform for sharing trusted, high-quality national geospatial resources 
Satisfied the need for sharing thousands of open data and service assets to meet wide range of government and public needs
Implemented the National Spatial Data Infrastructure Strategic Plan
Provisioned the first major application implemented within DOI's Cloud (Amazon Web Services)
Dramatically improved access, interoperability and widespread use, placing the nation's geospatial resources at the fingertips of Federal, state, local, tribal, public and industry users
Integrated linked data specifications with enhanced geospatial metadata and service specifications to achieve cross-enterprise unification 
Vastly improved seamless service experiences by ensuring high availability, performance, service quality, security, and reliability
Took collaboration and resource sharing to new heights with dynamic cross-agency communities.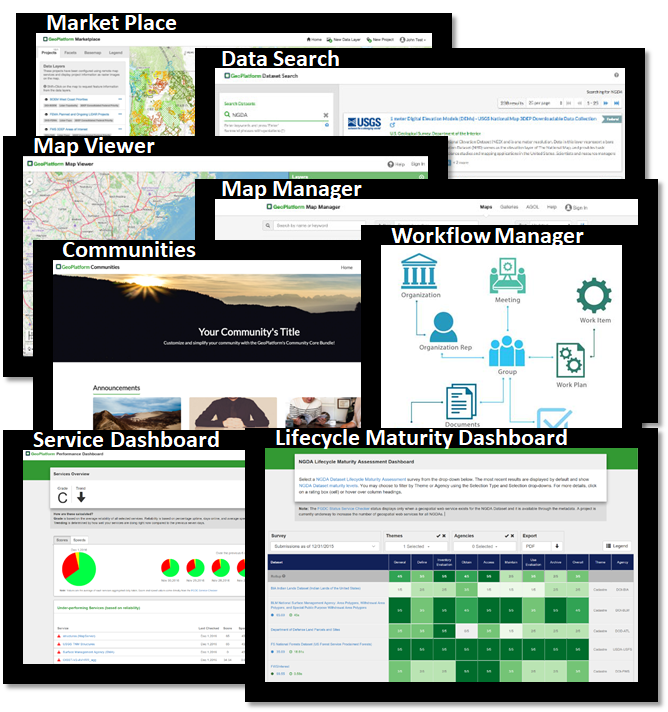 Advancing geospatial data standards and architectures
As leaders in the transformation from geospatial stovepipes to integrated open geospatial solutions, Image Matters well understands the importance of robust, open, extensible geospatial data models. This is where interoperability begins. This is also where enterprise unification efforts begin. Modern enterprise architectures must reflect sound open data science and open architecture tenets. Image Matters has demonstrated time and time again that if we get the foundational model(s) right, through collaborative interactions with our customers, the ensuing open architecture and enterprise unification efforts begin to fall in place. For example, in the role of Subject Matter Experts and Enterprise Architects, Image Matters has been supporting the Defense Installations Spatial Data Infrastructure (DISDI) program since 2014. DISDI plays a key role in maintaining and modernizing the Spatial Data Standards for Facilities, Infrastructure, and Environment (SDSFIE). DISDI's mission reaches across the Department of Defense and the military services. Our support engages numerous stakeholders across this large community, and includes continuous technical support to the DISDI Program Manager, the Installation Geospatial Information & Services (IGI&S) Governance Group (IGG), and all of its working groups.
Unleashing the power of real-time situation awareness for users on the go
Image Matters has always held to the vision that users should receive the full benefit of location awareness, whenever they need it, in an action-ready form. This vision applies to stationary and mobile users. Our vision is borne out in our contributions to advancing the state of the art. As chief architect and lead engineers, Image Matters helped Open Geospatial Consortium produce the first set of international specifications for mobile mapping and navigation: OpenLS. This foundational standards work continues to the present with our leadership role in the latest geospatial-mobile specification: OGC's GeoPackage. GeoPackage enables rich new geospatial applications for mobile users who are connected to or disconnected from the Network. Finally, this work continues in our eXperience Reality product line, and our pioneering work in Augmented Reality. These technology advancements are key in our efforts to bring innovative location awareness to the masses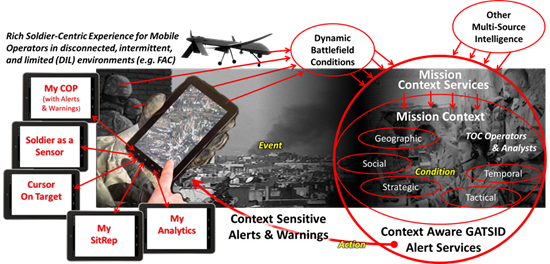 A legacy of pioneering geospatial solution achievements
Lead authors of the geospatial profile of the Federal Enterprise Architecture
First geo-semantic mobile services platform for DoD 
Lead architects for National Geospatial-Intelligence Agency's first service-oriented architecture for the enterprise
First Geospatial Interoperability Framework for FEMA 
Lead developer/architect of GeoEye's first high-resolution, web-based commercial satellite imagery dissemination system
Featured Project: Image Matters helped Wireless Matrix (now CalAmp) build an award-winning fleet management system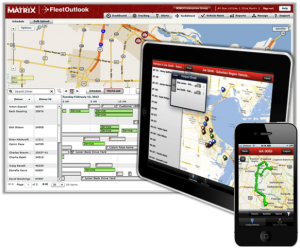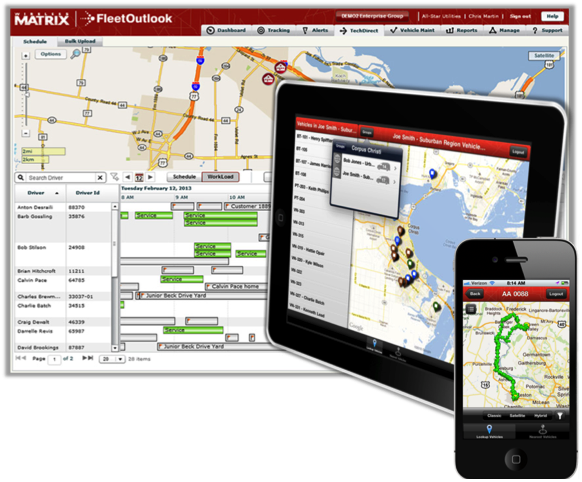 Vastly improved capabilities for real-time data collection, notification processing, and processing of 30+ types of vehicle alerts
Built, integrated and tested service infrastructure and migrated large subscriber base over to new platform with minimal disruption of services
Built message simulation system to test the new framework without deploying physical devices, and designed an innovative verification system that uses an advanced processing language to validate millions of real-time messages per day
Advanced platform engineering and analysis to optimize mobile application performance in low bandwidth and intermittently connected areas
Image Matters principals share a legacy of leading successful innovation initiatives
Image Matters' Managing Partner, Kurt Buehler, co-founded the Open Geospatial Consortium
Partner John Davidson was lead developer of first commercial geospatial web services platform
Kurt Buehler was lead developer and architect of GRASS Open-Source GIS 
Partner Harry Niedzwiadek was lead architect/developer of first operational Federal GIS, the Wetlands Analytical Mapping System
Partner Randy Gladish was lead developer/architect of the commercial RemoteView imagery exploitation system
Featured Project: Pioneers in building effective tools to evaluate the impact of sea level rise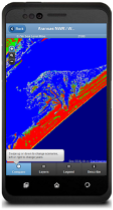 SLAMM-View was the first major geospatial analysis platform deployed in AWS Cloud (2006). It featured publicly-available desktop and mobile applications to evaluate sea level rise simulation results to determine the projected impact on U.S. coastal watersheds, nurseries, and wildlife sanctuaries. This project was sponsored by The Nature Conservancy, National Wildlife Federation, U.S. Fish and Wildlife Service, and Environmental Protection Agency.