Image Matters is a company innovating knowledge-assisted structured analytics:
Focused on developing technologies that empower people to share geospatial information and knowledge
Solving intelligence and information problems with contextually relevant information and services
Simplifying people's lives by moving cognitive burdens to machines
Cutting through the information fog to provide grounded common meaning to all parties
A proven history of serial innovation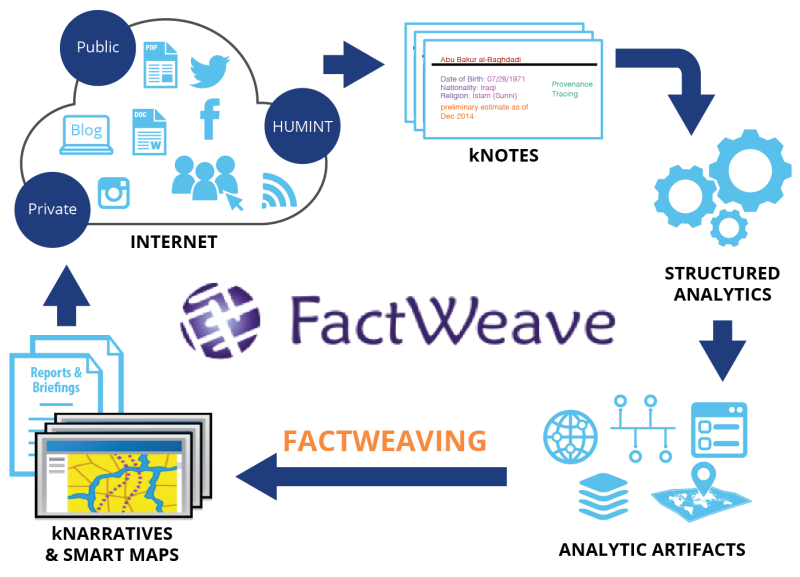 Our skills, tools and processes set the bar for industry best practices and excellence:
Knowledge-assisted structured analytics solutions for Object-Based Production
Geospatial solutions
Cloud-based SaaS/PaaS solutions
Data/knowledge modeling and tools
AgileEE™ provides superior agile systems engineering, continuous development/improvement, and sustainment processes and tools
Working to achieve interoperability and leverage latest standards and open source solutions
Image Matters designed FactWeave® to achieve the objective of taking a limited set of claims, statements, facts, and observations to form a coherent understanding of reality from available information. FactWeave takes the claims and observations and allows one or more analysts to organize them into logical structured knowledge, both in human and machine terms. Equally important, FactWeave is designed to allow the veracity of accumulated knowledge to be validated and documented with supporting evidence.
How can we help you? [vfb id=2]